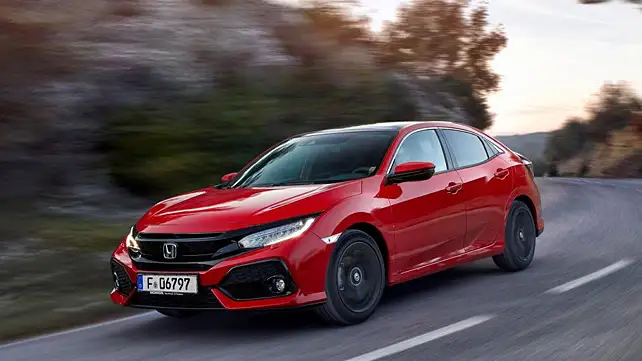 Honda India is gearing up to overhaul its brand perception in the country. The company that focused primarily on mass market cars like the Brio and the Amaze is now evaluating to get premium cars to the Indian market to increase its brand value. 
The Japanese manufacturer is mulling over introducing the Civic sedan, a diesel version of the CRV and an SUV which we believe is the HRV. These models have been selected based on feedback from potential Indian buyers. 

The Civic was discontinued from the Indian market due to a drastic drop in sales in the D-segment. Back then, Indian buyers preferred to go for a compact SUV, rather than spending on a large sedan. Since its introduction in the Indian market, Honda has been selling only the petrol version of the CRV. The diesel CRV never made it to the market, as the sales didn't justify the investment that will go into assembling the motor in India. The top honcho of Honda talked about bringing in another SUV, which we think is the HRV. If launched, this SUV will be placed between the Civic sedan and the CRV, addressing the Rs 18 lakh to Rs 25 lakh customers. There has been some action in this segment with the launch of the Hyundai Tucson and there's also the upcoming Jeep Compass. 
Honda has always been perceived as a premium brand in India. However, the market didn't accept cars like the Brio, Amaze and the Mobilio as these cars failed to entice buyers, largely due to the low-cost interiors. The Japanese manufacturer has realised this and now wants to bring in cars that will help them strike a balance between mass market manufacturer and premium maker tag.