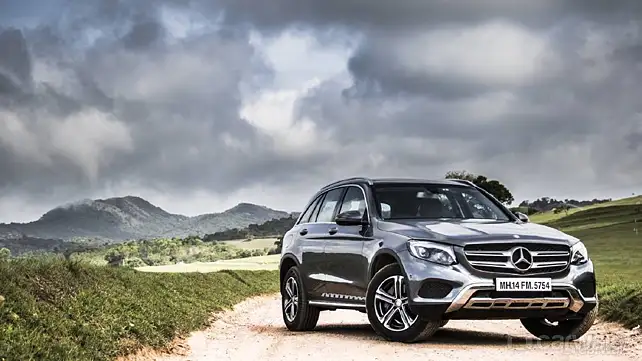 - Will be built at Chakan facility in Maharashtra.
- Might lead to increased localisation of the GLC
Mercedes-Benz India is gearing up to become a global manufacturing centre for the German car maker. Their most popular mid-size SUV, the GLC, which replaced the GLK globally, will now be exported from India for the US market.
This will be the first time that Mercedes-Benz India will be exporting cars to a global market, that too the US, which is challenging especially with its quality requirements. Also, the GLC is one of the most popular Mercedes models in the US, which means, the volumes will also be considerably higher. 
The GLC is currently being assembled as a CKD and does attract substantial import duties. We will have to wait and see if Mercedes increases the localisation of components for the GLC, which will now be financially feasible owing to the economies of scale. Also, the transportation cost to the US from India will be higher compared to the current supply chain which starts at Bremen in Germany. But it seems that Mercedes global is banking on the cost-efficiency of the Indian facility to offset the additional costs.
This move might also be a result of the derailed talks between the US and almost the entire rest of the world over the looming tariff war. With India being on friendly terms with the US, it is not being targeted and hence export from India would be cost-effective for Mercedes. From the Indian perspective, the export of the GLC from India will further boost India's manufacturing sector as a global car-manufacturing hub even as Ford has already started building the US-spec EcoSport at their Chennai facility. India is already an export hub for GM, Hyundai and Renault-Nissan.