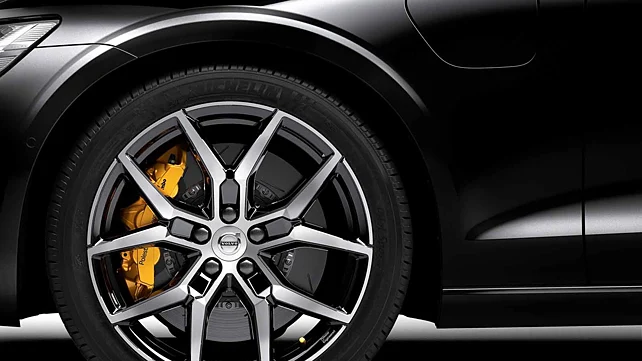 - Polestar had split apart from Volvo to start over as an independent manufacturer in 2017
- S60 will be the first Volvo to get Polestar engineered performance pack since the split-up
- Polestar pack will be offered with the top-spec T8 twin engine only
The all-new Volvo S60 is due for its global debut next week and it will be the first Volvo to get the 'Polestar Engineered' performance package.
Polestar, who used to be Volvo's in-house tuners, like AMG for Mercedes and M-division from BMW, has become an independent car maker now. But its old ties with Volvo have not been severed yet. Instead of tuning Volvo cars ground up, Polestar will offer upgrade packages for them under the Polestar Engineered brand.
Polestar's focus is hybrid and electric powertrains and hence the Polestar performance package will be offered only for the T8 twin-engine powertrain. The performance ECU will offer more horsepower and torque than the standard 400bhp setup. The performance upgrades also include lightweight wheels, larger Brembo brakes and adjustable suspension setup from Ohlins. Of course, there will be cosmetic add-ons along with the yellow paint scheme which will replace the Polestar blue as the official colour.
The performance package will also be offered with other 60 Series machines like the V60 wagon and the XC60 SUV, in due course of time. We had loved the current S60 Polestar for its performance and we are certainly looking forward to the new one which is expected to arrive in India by the second half of 2018.