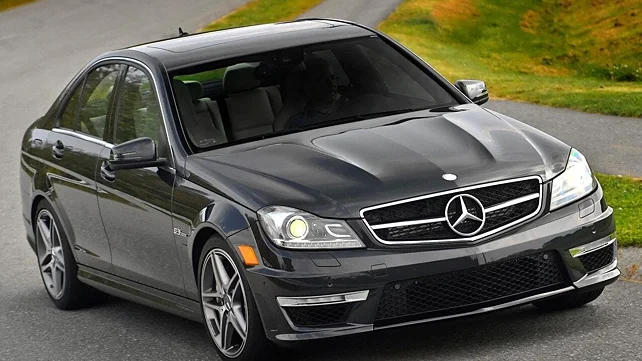 Mercedes-Benz has recalled 5,800 units in US due to potential fire risk. As per the report filed with National Highway Traffic Safety Administration (NHTSA), the recall is due to faulty fuel filter flange in eight models.
The models covers by recall include the C300, CL550, CL63 AMG, E350, GLK350, S400 Hybrid, S550 and the S63 AMG. The report says that the defect in the moulding can let to crack in the flange, leading to possible fuel spill during refueling, and in turn could lead to fire.
The vehicles are mostly 2011-12 make and Mercedes plans to notify customers next month and do the repairs for no extra cost.