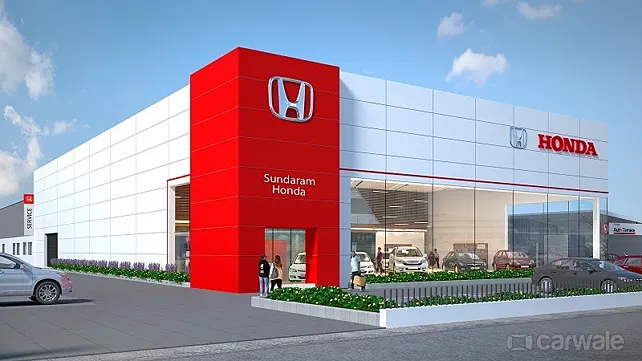 -Update will cover over 400 dealerships in a span of three years
-Honda is looking at an investment of up to 270 crore
Honda Cars India is all set to revamp its sales network over the next three years with an investment of about Rs. 270 crore. The update will cover over 400 dealerships which will take a span of three years. 
As part of new corporate identity, the company will have new colour scheme at dealerships, interiors will be seamless and clutter free and futuristic with digital aspects brought in. The company will use various things including 75 inch LED screen for video driven product explanation, accessory and colour configurators plus the iWork shop would help provide real-time updates and a more holistic after sales experience
The overhaul is coming after a period of 8 to 10 years and is a result of changing customer needs and behavior over a period of time.  Honda currently has 350 facilities in 239 cities spread across the country and plans to have another 70 odd outlets over the next two years.
Talking about the all new corporate identity, Mr. Rajesh Goel, Senior Vice President & Director, Marketing & Sales, Honda Cars India Ltd. said, "The modernization of our dealer network is part of our effort to provide the highest level of premium retail experience to our customers. Customer experience at our dealerships has a lasting impact on their perception towards our brand. All the elements of the new identity have been designed keeping in mind the needs and requirement of modern day customers." "We are confident that the new experience at our dealerships will amplify the 'Joy of Buying' for all our customers and 'Joy of Selling' for our dealership staff, which is at the core of Honda's philosophy and brand," he further added.