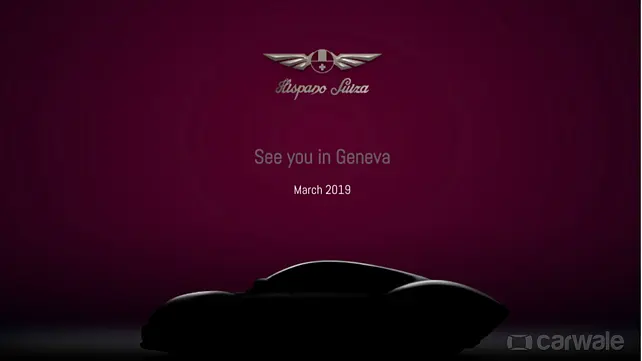 The classic car enthusiasts swear by the Hispano-Suizas, for they were the cars that even the Rolls-Royces could not compete with. The Spanish car maker built one of the most luxurious limousines in the early decades of the 20th century before World War II set it on a downward spiral. After downing its shutters in 1968, Hispano-Suiza is being revived and has promised a show at Geneva 2019.
For now, the only information we have is a silhouette that has its roots deep in the pre-war lines but casted in the future. It was Hispano-Suiza who built one of the first electric car prototypes in the 1900s and sparked off the first electric revolution of the automotive history. More than 100 years later, when electric cars are resurging, the founder's grandson, Miguel Suque Mateu wants to fulfil his grandfather's dream of building an electric car.
Knowing Hispano-Suiza, one thing is guaranteed and that is luxury. Based out of Barcelona, this will be the first new model since 1937 for the brand which shifted its resources into war-equipment manufacturing and aviation since WWII. For more details, stay tuned!