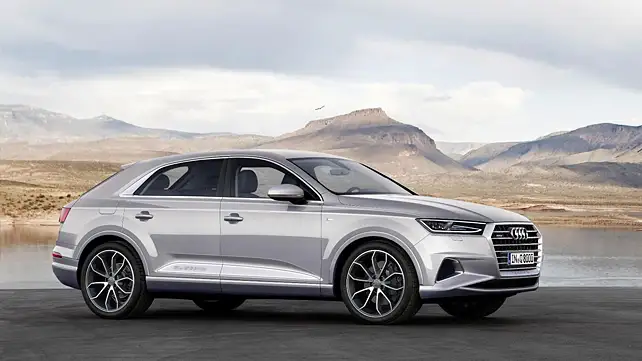 Audi's upcoming flagship SUV, the Q8, has been digitally rendered. The new Q8 will be one of the first Audi to be penned along the lines of a new design philosophy, and hence is expected to look significantly different from the Germans manufacturer's current range of SUVs.
Aesthetically, the rendering shows that the Audi Q8 will be heavily inspired by the Prologue Allroad Concept. When it comes to performance and technology, the Q8 will be on par with Audi's flagship sedan, the A8. We can also expect the Q8 to get decent off-roading capabilities thanks to adjustable air suspension and the Quattro four-wheel-drive system.
The Q8 is expected to be offered with a host of engines including a 3.0-litre turbocharged V6 petrol as well as the 4.0-litre twin-turbo V8. Considering that the Q8 will be a flagship model, we can safely assume Audi to offer a hybrid model too.
The Q8 is being developed with focus on Audi's biggest global markets including China, the Middle East and the United States. Prices are expected to start around EUR 48,000 (Rs 48.88 lakhs) going all the way up to EUR 1,30,000 (Rs 90.80 lakh) for the top of the line model, which should pit it against other premium SUVs like the Range Rover Sport.
Image source: Automedia