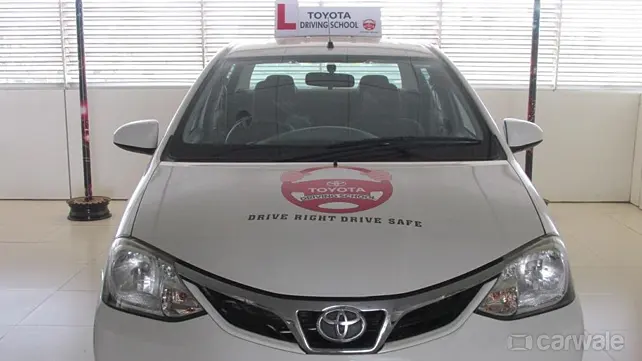 > Toyota Driving School has till date enrolled more than 6,000 students
> Aims to impart a sense of road safety amongst drivers
> TKM plans to launch 50 Toyota Driving School across India by 2020
Toyota Kirloskar Motor announced the opening of its 12th 'Toyota Driving School' in India. This is in line with the company's aim to fulfil its safety mission of 'Safest Car with Safest Driver'. 
The new driving school will be managed by Toyota's dealership - Amana Toyota, and is the company's second driving school in the state of Kerala. The other driving schools are located at Kochi, Lucknow, Hyderabad (2 outlets), Chennai (2 outlets), Kolkata, Faridabad, Vijayawada, Surat and Mumbai.

As for the curriculum, the training program claims a practical and futuristic training model which includes a driver simulator mechanism. To make the experience realistic, Toyota has incorporated features such as an Instrument Panel (IP), Steering, and Seats from an actual Toyota Etios.  
N. Raja, Deputy MD - Toyota Kirloskar Motor, said, "In our continuous efforts to inculcate responsible road behaviour and impart road safety as a habit among commuters, we are delighted to launch our second driving school in the state of Kerala. Human error happens to be one of the single largest cause for the alarming rate of road accidents and casualties in India and setting up good quality driving schools is one of the best solutions to address this severe issue. We, at Toyota, follow an integrated safety approach with Safe Cars, Safe Drivers and Safe Environment.