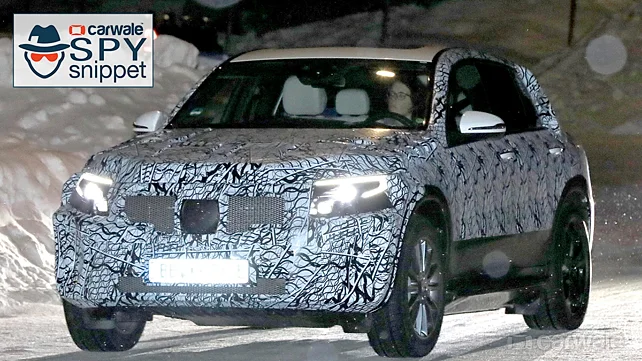 These are the first shots of Mercedes-Benz's EV which is based on the EQ concept that was showcased at the 2016 Paris Motor Show. So far, engineers have been testing the mechanicals of this EV inside a GLC Coupe. But it sure looks like they've locked-on to a production-ready exterior design.
This Merc EV in particular will be christened the "EQC", where the 'C' essentially refers to its size/positioning. And to give you an idea, it will be on par with the C-Class. Now, in case you didn't know already, EQ models will be underpinned by the Modular Electric Architecture (MEA) which allows compatibility for electrification components.

Although details on Merc's EQC are sketchy at the moment, the brand has revealed that it will get a battery with more than 70 kWh of output. They also disclosed that we can expect a range of 483km between recharges. While it seems obvious that the EQC could be offered with different power outputs at variable price points, all-wheel-drive is expected to be standard fare. 
The automotive fraternity awaits the international debut of the Mercedes-Benz EQC sometime in 2019, before it goes on sale in early 2020.