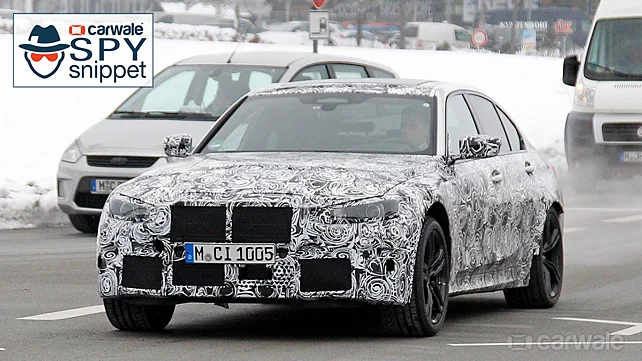 This year an all-new BMW M3 will revive at the Frankfurt Motor Show in September. It will go up in price a tad, but then again it will have plenty of major updates as well including a 30bhp power gain. 
The picture looks even rosier when you throw in a 65kg weight loss versus its predecessor, improved aerodynamics (including more targeted distribution of down-force), stiffer bodywork and reworked suspension. Our spy pictures from Munich reveal the larger-than-life brake discs, traditional M division quad-tailpipe exhausts and other go-faster paraphernalia familiar from five earlier generations of M3. 
The extra power was a given. What was less clear was how many wheels the new M3 would put it through. The answer: either two or four. Base versions of the new M3 will be purely rear-wheel drive, while pricier M xDrive all-wheel-drive variants will include the same 2wd toggle mode as the M5.

More enticingly, BMW is planning entry-level M3 and M4 variants, sold as reduced-to-the-max drivers' cars. The internal nickname is M3 and M4 Pure, which sums up their role as no-frills, back-to-the-roots extensions of the range. They will have a little less power than the plusher models, 460 rather than 480bhp, but they will be the only M3/M4 variants without the otherwise standard eight-speed automatic transmission, and M xDrive system will be off limits too.
In both machines, power comes from a twin-turbo 3.0-litre straight-six dubbed S58, the most sophisticated in-line six-cylinder unit ever conceived by the M division. It's fitted with water-injection to cool the high combustion temperatures, and with a new petrol particulate filter to placate emissions watchdogs.
Meanwhile, bad news for those hankering for an M3 estate: there are currently no plans for an M3 Touring. According to a source from the BMW M department, in 2020 the M range will include a four-door M4 Gran Coupe, which easily eclipsed a proposal for an M3 Touring in an internal shootout.