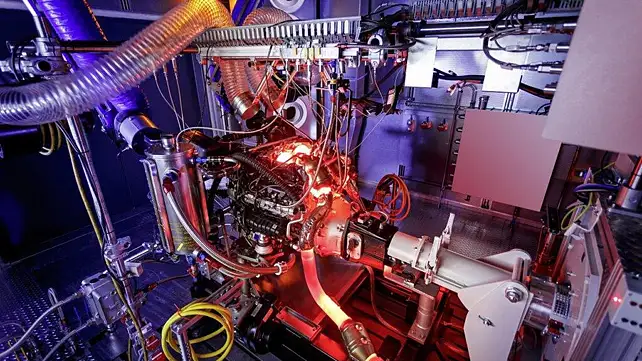 Few weeks ago, Mercedes revealed the power figures of the new AMG GT, which is expected to make its way in 2016. But now, the German manufacturer has gone ahead and revealed almost everything about its engine.
The new 2016 Mercedes-AMG GT sports car will be powered by a 503-horsepower twin-turbocharged 4.0-liter V8 engine. The mill churns out 503bhp at 6250rpm and maximum torque of 650Nm between 1750-4750rpm. The new AMG V8 engine has two turbochargers which are not mounted on the outside of the cylinder banks but rather inside the V configuration. The benefits are a compact engine design, an optimum response and low exhaust gas emissions. Dry sump lubrication allows the engine to be installed lower, which moves the centre of gravity closer to the road and forms the basis for high lateral acceleration. Codenamed M178, the new AMG V8 is also the lightest engine in its competitive segment with a dry weight of 209kg.

Company claims that the Mercedes-AMT GT is a follow-up, but not a direct replacement for the SLS AMG sports car. Many components will be shared with the gullwing sports car that will help them keep the price lower than the SLS AMG. This new sports car is expected to make its global debut at the 2014 Paris Auto Show.