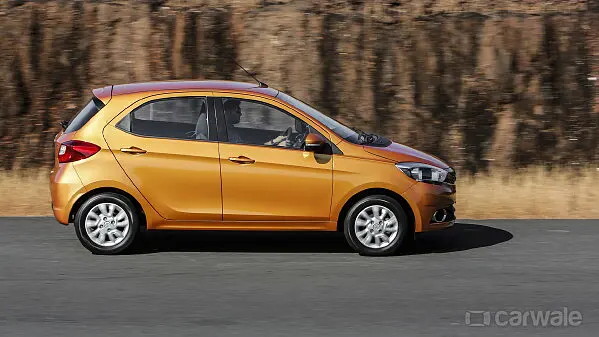 Sales of passenger cars increased by a decent 11 per cent last month thanks to the ever rising demand for utility vehicles. Several carmakers reported growth in sales due to their respective utility offerings doing well. Tata, however, had the Tiago small car bringing in a lot more customers to the showrooms within the first month of its launch.
The brand, in fact, has sold 3,022 units of the Tiago in April. Now although these initial numbers are expected to see an upward trend in the coming months, Tata certainly would have hoped for better sales performance right from the start. The company has already received over one lakh enquiries from across the country, after all.
With ex-showroom prices starting at Rs 3.30 lakh and Rs 3.92 lakh for petrol and diesel model respectively, the Tiago, unarguably is a highly tempting product. As a result, it competes with a wide range of cars, with the lower-end versions going up against the Renault Kwid and the higher-spec ones competing with cars like the Maruti Suzuki Celerio.