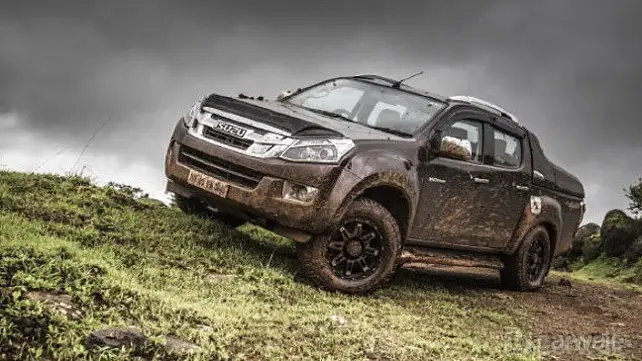 The Isuzu D-Max V-Cross and the MU-X are relatively new products in the Indian market but have been selling in International markets for a while. According to reports, Isuzu will be revealing the next-gen models of both these cars in the second half of 2019. While the MU-X has stiff competition in the Indian market, the V-Cross does not and as a result accounts for almost 30 per cent of Isuzu India's sales.
In their current avatar the Isuzu V-Cross and the MU-X share the same underpinnings and as a result the MU-X retains that slightly crude feel. While that's fine for something like the V-Cross which is supposed to be a rugged lifestyle vehicle, the MU-X is expected to feel more refined especially since it goes up against the likes of the Toyota Fortuner and the Ford Endeavour. According to Isuzu, for this very reason, the two model lines will widen the gap in terms of their focus, with the MU-X to take a more refined route compared to its pick-up cousin. Both the cars will be unveiled at the same time to show the difference.
Both the new cars will get a bevy of features which includes infotainment and driver assist technology like adaptive cruise control and Apple CarPlay. The new cars however will take a while before they reach Indian shores, but once they do, they will appeal to a wider band of customers who want luxury associated with their lifestyle vehicles.