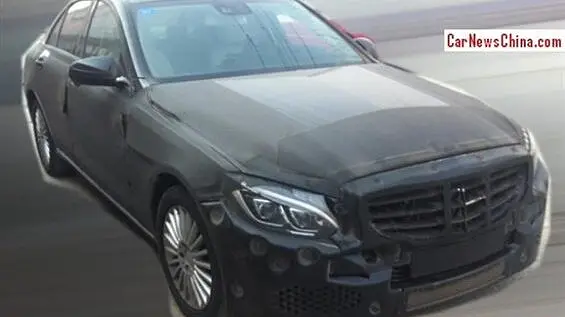 Mercedes-Benz had announced in December last year that the Chinese market would be getting a long-wheelbase (LWB) version of the 2015 C-Class. Internally called V205, the car was to be built in China itself, exclusively for the market. Now, a Chinese website has spotted the car undergoing trials. Expected to be christened 'C-Class L', the car carries an extra 100mm of wheelbase compared to the 'regular' C-Class.

Currently, Mercedes offers every car in its lineup in a LWB variant in the Chinese market, except for the C-Class. Most businessmen's cars in the Chinese market are chauffeur-driven. The space and comfort for rear-seat passengers are a top priority for luxury sedans there and the A4 and 3 Series sedans, with their own LWB variants, have been eating into Mercedes' share. Audi and BMW cars offer a wheelbase of 2,869mm and 2,920mm respectively when compared to the Mercedes' 2,940mm.

The 2015 C-Class was unveiled last month at the 2014 Detroit Motor Show. Based on the new Mercedes Rear Drive Architecture (MRA), the new car is around 100kgs lighter and 20 per cent more fuel efficient than the previous car, the W204, owing to the hybrid aluminium construction.The car borrows styling cues from the S-Class and looks sportier than the outgoing model. The car is expected to be offered with three engine options; a 2.2-litre diesel, and two 1.6-litre turbocharged petrols.

The C-Class L will be unveiled at the Beijing Auto Show in April with a launch expected in the second half of the year. The sedan will rival the LWB cars in the market, the Audi A4L, BMW 3Li and the Volvo S60L.
Source: CarNewsChina