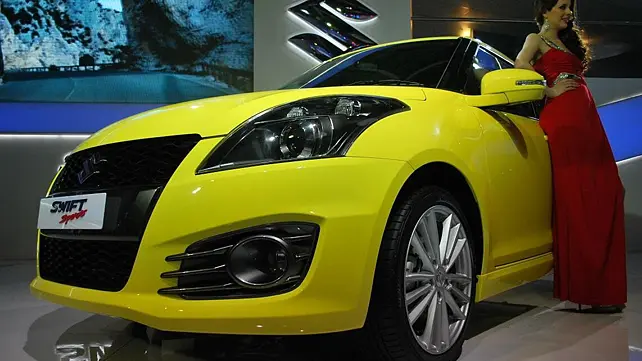 Maruti Suzuki recently launched the Celerio with the AMT (automated-manual gearbox). The introduction of this transmission option has appealed to the Indian consumers. According to recent reports, a limited edition of the Maruti Suzuki Swift, featuring AMT, was launched in the UK. Only 500 units of this variant will be produced. The car, with sporty looks and additional features, should be introduced in the Indian market soon.

With this new transmission, owners can drive the car in a fully automatic mode or manually shift whenever they feel like. The demand for this gearbox has increased considerably. We are glad manufacturers are considering different options and look forward to see these in more vehicles.
The new edition is based on the current version of the Swift and is available in the UK. These 500 units of the car will be fully customized according to the needs of the customer, including the paintwork.

There are no mechanical changes and the Swift will be made available in both petrol and diesel options. This means the 1.2-litre petrol and 1.3-litre diesel will continue. These engines will be mated to a five-speed AMT. Power is sent to the front wheels of the car.
We hope that Maruti Suzuki also offers these features soon on the Swift that is sold in the Indian car market. The Swift in the UK that features the AMT (A Manual Transmission) is not much different from the one sold back here. It would only make sense if the carmaker launches this car here on April 1.

DISCLAIMER: This article is written with the intent of humor and makes no representations as to accuracy, completeness, currentness, suitability, or validity of any information provided in it. The views expressed are the thoughts of the author alone and not of the website or the employer. The author's thoughts are based on the information provided to them in strictest confidentiality by well-placed sources who are all completely imaginary and invented for the spirit of this day. The authors or the website have no aim of defaming any carmaker, organization or person, living or dead, and the article seen above is purely meant to tickle your funny-bone. Happy April Fools Day!