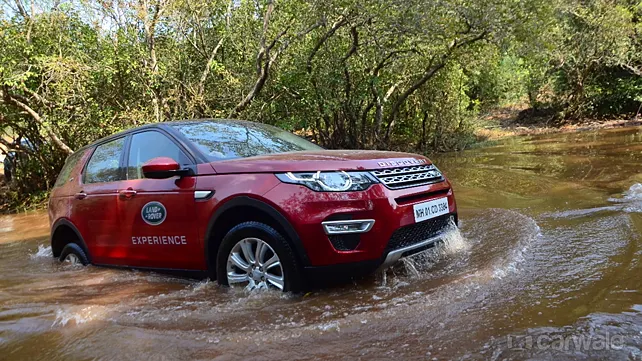 Land Rover has kicked off their off-road driving experience for the weekend in Chennai. The Discovery Sport and Range Rover Evoque will be available for a drive experience for customers.
The event is held at The Farm, 1/277, Semancheri Village, Old Mahabalipuram Road, Chennai - 600119. It has started today and will go on till February 5, 2017.
Rohit Suri, President, Jaguar Land Rover India Ltd, said, "We are delighted with the response of our customers to such events who are amazed by the capability of Land Rover cars showcased as a part of the drive experience."
Land Rover has been organising such events all over India since 2013. This year too, the carmaker will continue with this spirit of adventure and thrill many customers. The event will be able to showcase the true breadth of capability of Land Rover vehicles.