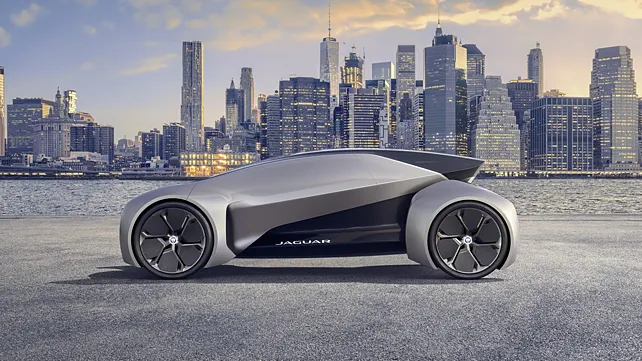 Premium car manufacturer, Jaguar, has unveiled the futuristic compact on-demand vehicle concept called the Future-Type. Interestingly, the future world of on demand and shared mobility allows you to own a steering wheel rather than the car itself. The vehicle will get a 2+1 seating layout for easy urban use and parking. The Future-Type offers either autonomous or assisted driving for those who may still want to enjoy the thrill of driving themselves.

Reports indicate that the Future-Type Concept will also get a face-to-face 'social' seating arrangement. The vehicle will get the world's first intelligent and connected steering wheel. This steering wheel is to be carried back home and becomes your trusted companion. Sayer – named after the designer of the E-type - is the first voice-activated Artificial Intelligence (AI) steering wheel that will be able to carry out different tasks. The company claims that it can summon the car, play music, book you a table and even knows what's in your fridge. Sayer signals your membership of Jaguar's on-demand service club. A club which offers either sole ownership or the option of sharing the car with others in your community, meaning that you  need to only fully own the steering wheel, not the car itself.

The Sayer is the heart of the advanced HMI system that keeps you connected to the world as you drive. Occupants can summon information from different orbits of their world and bring them to life through the system. This allows you to stay connected to family, friends or work. Currently in early stages of development, this Future-Type Concept might be introduced sometime by 2040 or later.