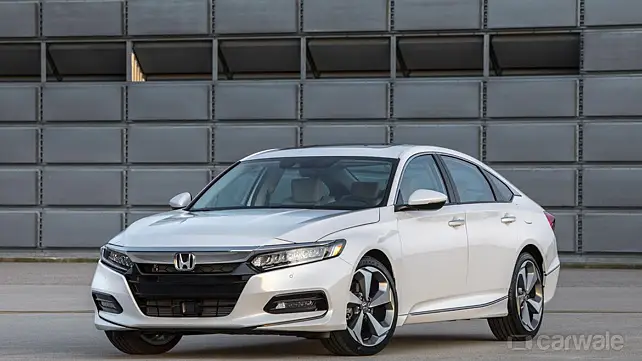 Honda had announced recently that they will move away from low budget cars and concentrate on premium models. They also mentioned to us that they will be launching 6 new cars in the next three years and you can read about it here. 

Let's start with the Civic first. The Civic was quite a popular model in India until it was discontinued in 2013 because of a lack of a diesel option. With petrol's back in the reckoning, Honda looks all set to launch the latest Civic. Honda is expected to bring the car with the new 1.5-litre turbocharged petrol engine. Also likely could be Honda's 120hp 1.6-litre diesel engine on sale in international markets. You already have the Toyota Corolla, Hyundai Elantra, Skoda Octavia and the soon to be launched VW Jetta battling in the segment and we are sure Honda would not want to miss out.

The CR-V suffered the same fate as the Civic, again because of a lack of diesel engine and soaring prices. But the 5th-gen CR-V might get Honda into the thick of things. SUV's are pretty much keeping most manufacturers alive in the competitive Indian market and Honda needs a flagship to establish its presence. The CR-V now looks like a proper SUV and finally might get a 1.6 litre diesel powerplant. With Honda announcing its hybrid plans, we might see the CR-V in hybrid form too.

With so many new segments spawned, Honda will also look to fill the gap between the BR-V and the CR-V. And that's where the HR-V comes into the picture. News about Honda considering the compact 5-seater has been doing the rounds for some time now. Expect the car to be powered by the 1.5 litre petrol and diesel motors and loaded with top notch features to provide a premium experience.

Honda's flagship sedan, the Accord was launched in India last year with a hybrid powertrain. But with the new 2018 model already out in International markets it's only a matter of time that we get it. We think the car will be powered by the 1.5-litre, 4-cylinder Turbo engine which will also power the Civic and the CR-V. 
Honda might have been lagging in numbers since a while, facing stiff competition from its rivals, but they finally seem to have realised that buyers expect premium features and technology from Honda and with such an exceptional line-up, they aim to offer just that.