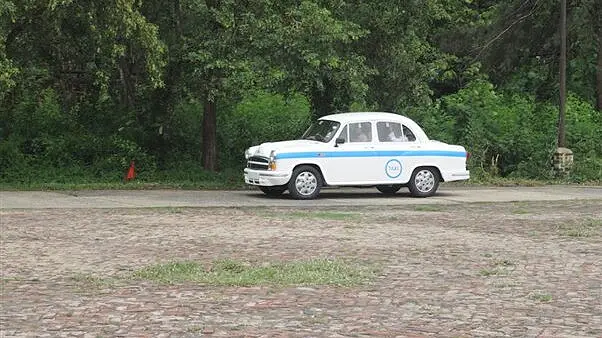 Hindustan Motors have confirmed to launch the new Ambassador with a BSIV compliant engine by the end of June. The current Ambassador is powered by a BSIII compliant engine and hence is not on sale in metropolitan cities (apart from Kolkata) since April 2010.
With the new BSIV compliant variant, the company will be able to enter some old and new cities which will directly help them generate sales. The upcoming Ambassador will be available with only 1.5-litre diesel BSIV engine and will be launched with a new variant name. The BSIII version will continue to sell in semi-urban and rural areas along with the new version.
Hindustan Motors has already previewed the upcoming Ambassador to the office-bearer of Kolkata's various taxis association as they have been running the major share of current Ambassador.
"We are all set to launch the BS IV-compliant diesel Ambassador very soon in keeping with our commitment earlier. Today's display and test of the new vehicle for Kolkata taxi associations' office-bearers and select HM dealers follows over three months of rigorous road testing of the forthcoming vehicle by our engineers. We displayed the car and let a select group of the industry test drive it vigorously only when we had dealt with all possible shortcomings. The experts have found the forthcoming vehicle up to the mark in their feedback." said Uttam Bosqe, MD & CEO.