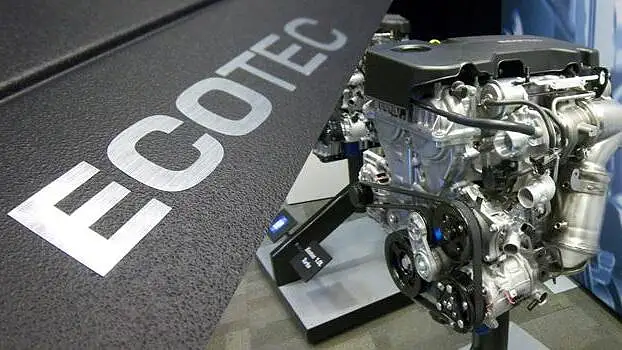 General Motors has unveiled an all-new family of small-capacity engines called Ecotec. To be pitted against Ford's EcoBoost and Volkswagen's EA211 engines range, GM claims that the new engines are more refined and more fuel efficient than the existing lineup as well the competition. Development of the engines took place at five GM R&D centres around the world which would end up under the hoods of 27 models in 64 countries by the 2017.

Steve Kiefer, GM vice president, Global Powertrain Engineering said, "Transportation solutions vary around the world and GM is committed to developing engines matched to the needs of the regions where they're sold. The new engine family is designed to achieve segment-leading refinement and efficiency."
A total of 11 three and four-cylinder engines will be developed under the programme, with capacities ranging from 1.0 to 1.5-litres. Power output across the range will vary from 75bhp to 165bhp and 95Nm to 250Nm of torque. Some of these engines will be equipped with turbochargers with provisions to support hybrid and alternative fuels. The first of these engines, a three-cylinder 1.0-litre unit broke cover recently in the 2014 Opel Adam.

The 2015 Chevrolet Cruze, which GM says has been 'specifically tailored for China', will get two of these engines- a 1.4-litre turbocharged engine and a naturally-aspirated 1.5-litre unit. These engines will churn out 148bhp and 235Nm of torque and 113bhp and 108Nm of torque respectively. The Ecotec engines will be produced at five manufacturing facilities- China, Hungary, Mexico, South Korea and the United States and GM has predicted that it will produce about 2.5 million units by 2017.
With emission norms getting stringent every passing day, and efficiency guidelines set to be introduced, an increasing number of manufacturers are turning their focus into getting more out of the engine for less. Even in developed countries, efficiency and emission figures are increasingly influencing people's buying decisions. On the other hand, getting a common family engine to power multiple cars is beneficial for manufacturers in terms of production and development costs.