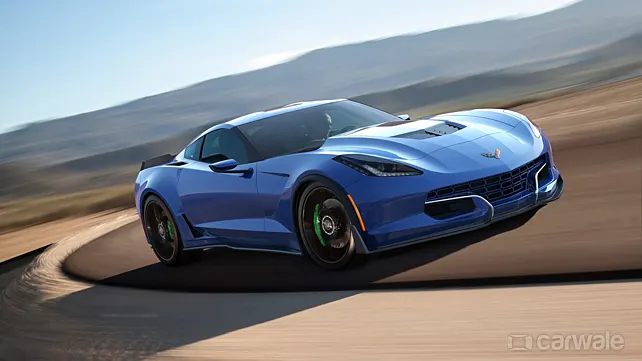 You might not have heard about the Genovation Cars before. But the Maryland-based electric carmaker is coming to the 2018 CES in Nevada with what claims to be the world's first street legal electric car to exceed 300kmph. Christened as the GXE, the performance EV is a modified Corvette with more than 800bhp on tap.
The small-scale electric carmaker first made an attempt with the Z06-based Corvette last year. The prototype clocked 186.8mph (exactly 300kmph) with its twin-motor powertrain. The state-of-the-art battery management system achieved an impressive output of 660bhp and 813Nm of twisting force. The test run was carried on the Proving Grounds/Shuttle Landing Facility in Florida and was recognised by International Mile Racing Association (IMRA).

Now fast forward a year, and the GXE will grace the 2018 CES stage with an even more powerful motor and battery pack. The new C7 Grand Sport-based GXE pre-production prototype is boasting of a power output of mind-numbing 800+bhp and an earth-shattering 950Nm of max torque. The top speed is in excess of 330kmph. All these exaggerated numbers are possible due to a 60kWh pack with a capacity of 200+ kilometres range. The battery pack is derived from Le Mans and Formula 1, boasts the carmaker. The GXE 'Vette has a 50:50 weight distribution and can be had with a seven-speed manual transmission or a paddle-shifting automatic gearbox.

Limited to just 75 units, the GXE won't be very cheap either. Potential customers will have to shell out a whopping 750,000 USD. While the deliveries are promised only after the fourth quarter of 2019. But then again, that's a really cool price to pay for an equivalent electric sports car like the R8 e-tron or Nio EP9, that cost an exorbitant one million USD. And with the GRX you get the old-school looks of the Corvette as well that can shame the recently-launched ZR1 in every single brawl.