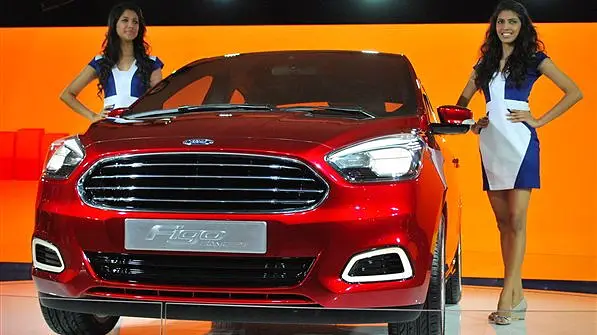 Ford is planning to ditch Microsoft in favour of Blackberry software for its cars' Sync infotainment systems. The system will allow users to control the devices in the car by their own voice and is likely to be based on software from BlackBerry's QNX automotive unit. Reports say that Ford believes that Blackberry's system would be cheaper and more reliable than the Microsoft's Windows based software.
Ford and Microsoft had teamed up back in 2007 to create steering mounted and voice enabled audio controls as well as hands-free calling systems. The system is based on Microsoft's Windows Embedded Automotive technology and is used in more than 7 million Ford vehicles worldwide. The American car maker was the pioneer of in-car mobile technology though the companies move to pair the system to a dashboard touch screen had shown up quite a few problems.
QNX is major software supplier to automotive companies and is owned by Blackberry. It also caters to General Motors' OnStar systems. The move to QNX hasn't been officially announced yet and Ford has declined to comment. Susannah Wesley, a spokeswoman for Ford, said, "Ford works with a variety of partners and suppliers to develop and continuously improve our in-car connectivity systems for customers. We do not discuss details of our work with others or speculate on future products for competitive reasons."