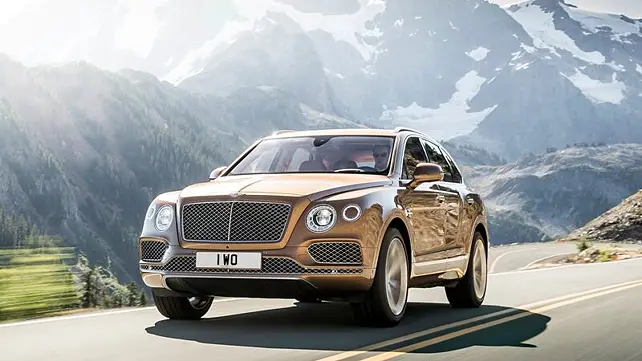 The recently unveiled Bentley Bentayga will get the e-turbo diesel engine from the soon-to-be-launched Audi SQ7. It will be the first time the company is offering a diesel engine and it seems apt that the Bentayga has been chosen as the first vehicle for this venture.

The e-turbo engine, which will debut with the SQ7 next year, is the 4.0-litre V8 TDI which is expected to produce around 429bhp and over 1000Nm of torque. However, there are also reports suggesting that the Bentayga may get this engine in a lower state of tune. The e in e-turbo is an electrically driven turbocharger which is expected to lower fuel consumption, improve performance and reduce turbo lag.

At present, the Bentayga is only being offered with a twin-turbo 6.0-litre W12 that produces 605bhp and 900Nm of torque. The gearbox is a ZF-nine speed unit. There is also expected to be a plug-in hybrid version which will be launched by the middle of next year.

The confirmation of a diesel mill indicates that the Bentayga's presence will go much further than the European markets. We can expect an Indian debut with this engine under the hood for the Bentayga sometime next year.